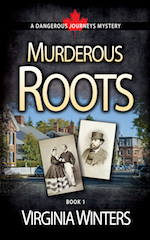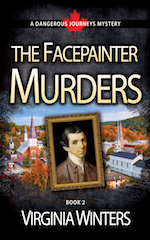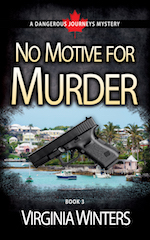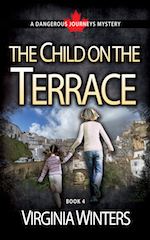 Murderous Roots
Canadian doctor and amateur genealogist Anne McPhail finds a murdered woman on the floor of the library in Culver's Mill's, a small town in Vermont. Jennifer Smith, the dead librarian was a gifted genealogical researcher who had been collecting information about her clients, and using it to blackmail them.
The Facepainter Murders

Anne McPhail is back in Culver's Mills, Vermont for a quiet holiday. But Culver's Mills is an unlucky spot for her vacation. She finds the dead body of a naked man, and is soon helping her friend Adam Davidson to investigate the murder.
No Motive for Murder
Anne McPhail is on holiday in Bermuda, visiting her sister. She stumbles upon a murder in progress and this time, she is more than just a witness, she is a suspect, dealing with a police officer who decides Anne is guilty, and sticks to it in face of the evidence or lack of it.


The Child on the Terrace

Anne McPhail is in Spain, trying to mend a broken heart and recover from the trauma of Bermuda. Soon she is caught in another international web of deceit. Ari, the Israeli who saved her life wants her help to rescue a child, a child she sees every day on the terrace. Will she help him and who will help her when it all goes wrong?